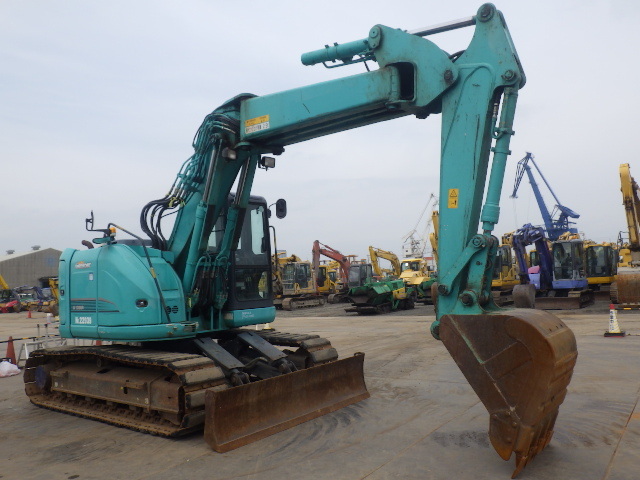 Chassis Number
YX07-03025
Stock ID: ACJLM-111181
FOB Price:
ASK
ASK
INQUIRY
---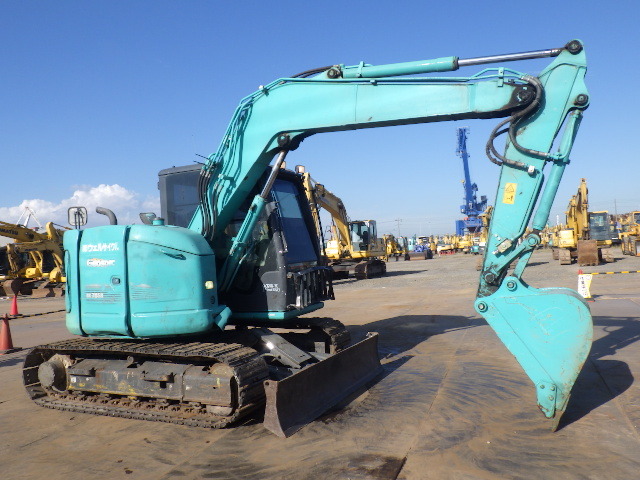 Stock ID: ACJLM-111110
FOB Price:
ASK
ASK
INQUIRY
---
Used Kobelco Heavy Machinery For Sale:
Kobe Steel Ltd. is the Japanese largest multinational manufacturer brand. Kobe Steel Ltd. is famous worldwide under the name of Kobelco. It is well known Japanese steel manufacturer and popular for its heavy construction machinery. It was established by Suzuki Shoten on September 1, 1905. Kobelco headquarter is located in Kobe, Hyogo, Japan.
History:
The Kobelco History began with the steel business with the name of Kobayashi Seikosho in Wakinohama, Kobe. At that time the company was known as Kobe Seikosho and after a huge success in his field, the brand name Kobe Seikosho is changed to Kobe Steel Ltd. In East Pakistan (Bangladesh) the Kobelco completed a fertilizer plant in 1962 and this was the Japanese first fertilizer plant export and at that time the company became an international mark of Kobe steel.
Kobelco Machinery:
Kobelco also manufactures a good quality very powerful and tough-designed machinery which suits every construction environment. Even on rough terrain or in more difficult conditions, these machines are equipped to provide years of service as long as they are treated with proper care and maintenance.
Machinery and Equipment:
Kobelco offers one of the most comprehensive ranges of reliable heavy machines in the industry. There is the following machinery and equipment:
Mini excavators, hydraulic excavators, terrain cranes, Wheel loader, crawler cranes, Electric mining shovel, Telescopic lattice boom crawler crane, Lattice boom mobile crane, Pile driver, Demolition machines, and Dismantling machines.
Kobelco World tallest demolition machine:
Kobelco introduces the world's tallest building demolition machine in 24 October 2005, Tokyo. The SK3500D building demolition machine registered the record in Guinness book of world records as the tallest building demolition machine with a max working height of over 65 meters, this is the big achievement.
Kobelco Hydraulic Excavator:
Kobelco Hydraulic Excavators is well-known construction machinery used for breaking concrete, digging rocks, or drilling holes. The Kobelco hydraulic excavator feature a big rotating cabin, a smooth hydraulic swing arm, and a bucket. The most important feature of Kobelco excavators is that their engine is less noisy as compared to other hydraulic excavators. Hydraulic Excavators are applied to a variety of construction needs including building construction, road construction, demolition, and, mining.
Kobelco Rough Terrain Crane:
A rough terrain crane is mounted on an undercarriage and with 4 rubber tires. It has outriggers that are used to improve stability in rough areas. As the name implies this rough terrain crane is specially designed for rough roads and off-road tracks. Rough terrain crane has a single engine which means that the same engine is used to power both undercarriage and crane.
Used Kobelco Machinery price:
Kobelco always leads the used and second-hand market with its high quality, tough, durable, and, powerful Machinery. If you are looking for used Kobelco machinery with reasonable prices Autocraft Machinery is the best platform for you. On Autocraft Machinery you can find all types of machinery with the most popular brands like Kobelco, Komatsu, Hitachi, Yanmar, CAT, TCM, Kato, and many more. All used machinery on Autocraft Machinery are well maintained and available for you.