Chassis Number
FK618 - 521231
Stock ID: ACJLM-111053
FOB Price:
ASK
ASK
INQUIRY
---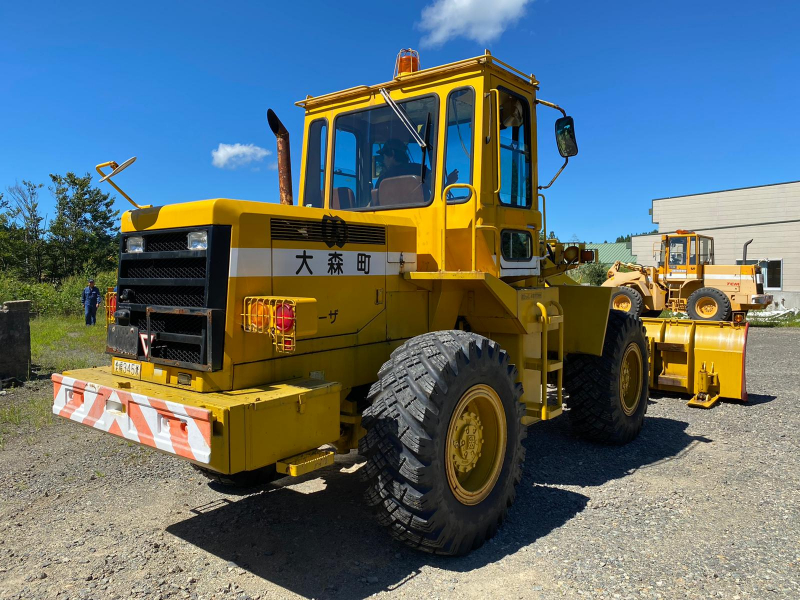 Stock ID: ACJLM-111043
FOB Price:
ASK
ASK
INQUIRY
---
Used trenchers for sale
Buy used trenchers at Autocraft Japan. Autocraft japan is the best platform for you to find your best used trenchers in a very reasonable prices. Autocraft japan offers used trenchers for sale because buying used trenchers is a cost-efficient alternative to trencher rental or buying new. Trenchers are one of the very important resources of Present-days constructions. Trenchers are used for the installation of permanent utility cables, sewerage pipes, electrical cables and drainage.
Used trenchers Price
Used trenchers for sales on Autocraft japan in a very cheap prices. Autocraft japan accepting offers for all used trenchers. Send us your best offer through inquires or contact with our agent to know the used trenchers price and purchased fully inspected and high performance trenchers for your construction needs.
Trenchers and its Types
The trencher is a heavy-duty digging machine and is often used in different construction projects. As we can say that trenchers are much similar to excavators in the sense that both excavators and trenchers are used for breaking soil and rocks But one thing make trenchers differ from excavator is that trenchers remove soil in one continuous movement. Trenchers can be used for different sewerage and watering projects, underground electric lines projects, and also used for the surface drainage system to prevent ponding.
Trencher comes in different sizes and equipment's which can be used to accommodate different digging implementations, depending on the project requirements.
• Wheel Trencher
• Chain Trencher
• Tractor mount trencher
• Portable trencher
• Micro Trencher
Wheel trencher and chain trencher are mostly used in heavy-duty construction projects and work more efficiently as compare to other trenchers.
Wheel Trencher
Wheel trencher is also called rock wheel it is composed of the toothed metal wheel, as compared to chain trencher it is much cheaper to operate and maintain and you can use it for harder ground or soil. Due to its wheel design allow reaching the variable cutting depth.
Chain Trencher
Chain trencher is a great machine for trenching a large diameter network for Electricity, telecommunication, drainage, water, gas, etc. Its belt wraps with a metal frame which is called a boom and the angle of the boom can be adjusted to control the depth of the cut.
Japanese Machinery
Japanese Heavy Quality Machinery is Popular and well known in the World for their Reliability and Durability. Autocraft japan is the Biggest Exporter of All Types Japanese New and Used Construction Machinery on Very Reasonable Price. Autocraft japan is a platform where you can find all type used Japanese heavy machinery.
If we speak about categories of heavy machinery so we have different types like Excavator, Loader, Roller, Bulldozer, Grader, forklifts, Crusher, Cranes and many others.