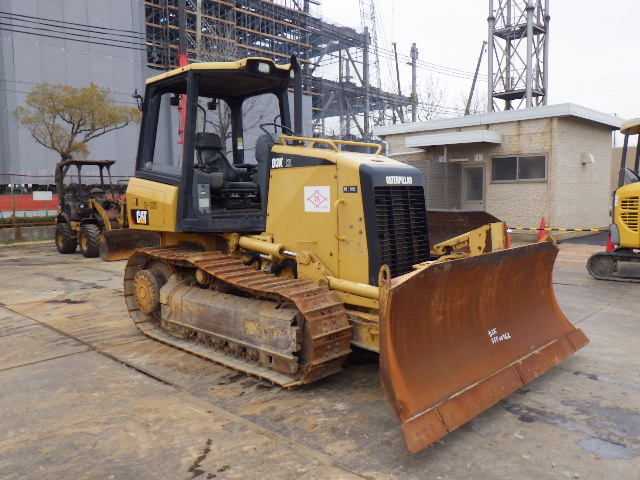 Stock ID: ACJLM-111197
FOB Price:
ASK
ASK
INQUIRY
---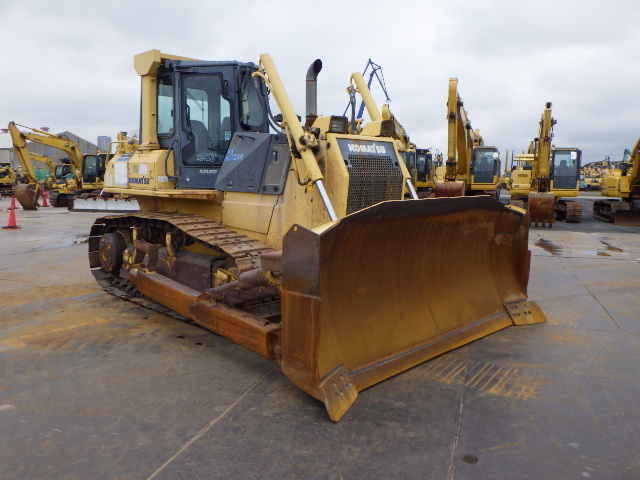 Stock ID: ACJLM-111095
FOB Price:
$ 42,850
$ ASK
INQUIRY
---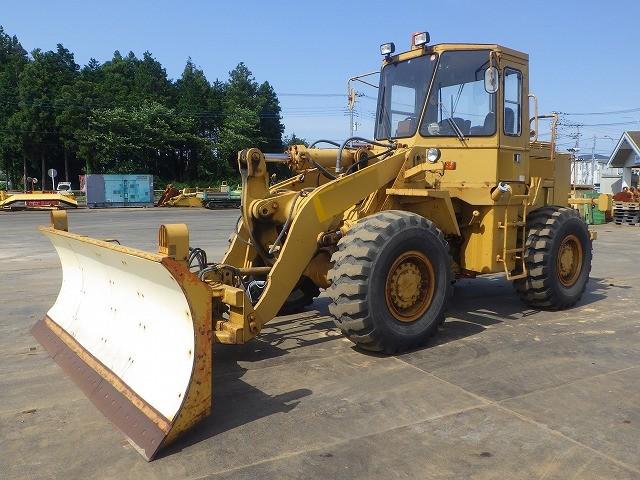 Chassis Number
950BZ-65E02383
Stock ID: ACJLM-111049
FOB Price:
ASK
ASK
INQUIRY
---
Bulldozers for Sale From Japan
The bulldozer is generally heavy machinery equipped with a heavy metal blade in its front facing part. It is used to clear land by pushing materials in large quantities or to demolish structures by applying force. It also has a powerful claw commonly known as a ripper attached to it, especially for shedding densely packed material. Bulldozers are important for multiple industries such as mining, the military, precision factories, and agricultural farms.
Bulldozers travel on heavy metal rails, making them ideal for rough terrain, but should not be used over finished concrete or asphalt.
Bulldozers are popular equipment for building roads, cleaning up a building site of rubble and debris. Bulldozers are also great for other forms of heavy maintenance like snow clearing and tearing asphalt.
Used Bulldozers for sale
Autocraft Japan Is the best source for new and used bulldozers for sale. Explore our large section of used bulldozers, including wheel dozers and crawler tractors. Browse our inventory to find bulldozers from top Companies, including John Deere, CAT, Komatsu, and many more available for sale.
Used Bulldozer Price
Used Bulldozer for sales on Autocraft Japan at very cheap prices. Autocraft japan accepting offers for all Used Bulldozers. Send us your best offer through inquires or contact with our agent to know the used Bulldozer price and purchased fully inspected and high performance Bulldozer for your construction needs.
Types of Bulldozers
• Wheel dozer
• Crawler dozer
• Mini dozers
The crawler dozer is the commonly used dozer, recognized by its tracks and the ripper at the back. Because the crawler has tracks, it is well suited for terrain that requires traction like muddy or slippery surfaces.
Crawler dozers can range in size and dimension from machines with 75 horsepower that are less than 20,000 pounds and those with 900 horsepower that weigh almost 240,000 pounds.
Types of blade used in bulldozer
There are three kinds and types of blades used in bulldozers:
Blade S
Blade S are also called Straight blade. It does not have side curve.
Blade U
The Blade U has curved design and large side wings. It is ideal for pushing material across large expanses of land.
Blade SU
As the name suggests, the blade SU is a combination of the blade S and the blade U, making it more versatile and stronger as a result.
Compared to a U-blade, the S-U blade has a narrower shape and is less curved. Its side wings are also smaller