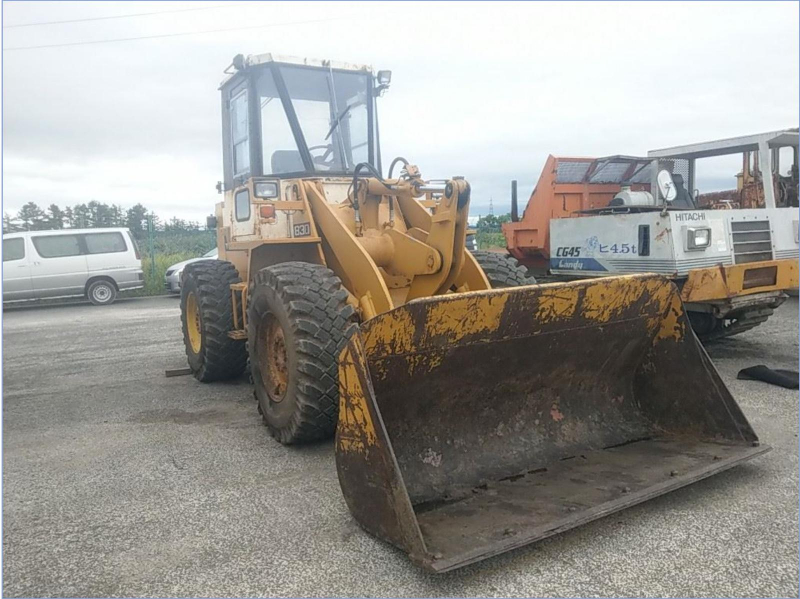 Stock ID: ACJLM-111045
FOB Price:
ASK
ASK
INQUIRY
---
Telehandler:
A telehandler is a multi-purpose machine and it is used in various work environments like agricultural, industrial, manufacturing plants, and construction work. Telehandler is an advanced version of the forklift because its extendable telescopic arm is highly customized and adjustable with various attachments and its attachments can be changed in a quick time.
Common use of Telehandler:
In starting most of the telehandler mainly used for the agricultural purpose to move hays and hay bales, but now its popularity is growing day by day and it is not restricted or limited to the agricultural industry and now seen in a variety of jobs like lifting and moving materials on construction site, moving heavy equipment's on manufacturing plants and often used in snow removing works.
Attachments of Telehandler:
Telehandler is more than one type of machine, due to its customizable telescopic arm design, its performs replicate the work of crane and forklift. There are several attachments and equipment which can be fitted to the telehandler and make it efficient for a variety of jobs. Some example of the attachments which used in telehandler is Fork, Bucket, Lumber forks, Pallet forks, Grapple buckets, and Snowplow bucket.
Difference between Telehandler and Forklift:
Telehandler and forklift both lift heavyweight but the main difference between telehandler and forklift are that the forklift use only fork to lift the weight up and down and telehandler user has multiple options to attach multiple attachments on his telescopic arm.
Multiple Names of Telehandler:
In different countries around the world, the telehandler can be found under many names like Teleporter, Reach Forklift, Telescopic Handler, Boom Lift, and Lull/Cherry Picker but the most common name use is Telehandler.
Used Telehandlers for Sale:
Autocraft Japan offering a wide variety of used telehandlers for sale in japan and outside of Japan. Telehandlers are one of the most used agricultural, industrial, and construction machinery that performs multi operations at the same time. Explore our large section of used telehandlers, including standard fixed boom, rotational, and heavy-lift. Browse our inventory to find telehandlers from top Companies, including KOMATSU, TMC, NISSAN, and much more available for sale.
Used Telehandlers Price:
Used telehandler for sale on Autocraft Japan at very best price. Autocraft Japan accepts offers for all used telehandlers. Send us your best offer through inquiries or contact our agent to know the used telehandler price and purchased a fully inspected and high-performance telehandler for your needs.