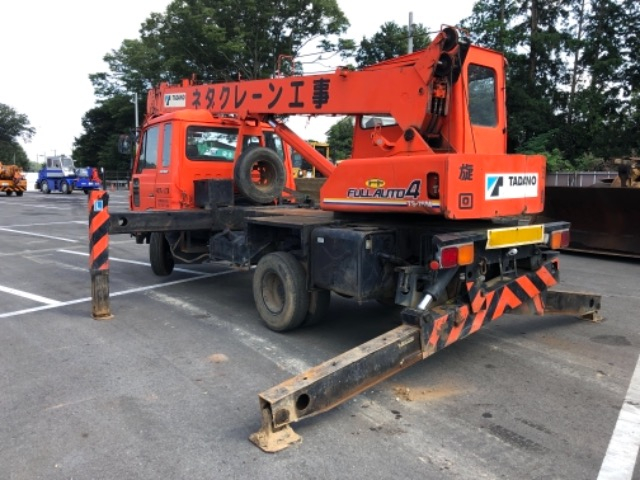 Chassis Number
TS75-365591
Stock ID: ACJLM-111047
FOB Price:
ASK
ASK
INQUIRY
---
Used Compactors For Sale
A compactor is a very heavy machine and uses in construction work. Compactors are generally used to create a flat surface; its heavyweight and force flatten out various materials like gravel, soil, and waste materials. Compactors are very helpful for leveling the surface or reducing the size of waste material. Compactors are mostly used in road construction works, dam construction work, and often use for many other purposes which may be industrial or agricultural work. Compactors come in different size and weight, compactor efficiency and its effectiveness completely depends on their weight, the heavyweight compactor is more efficient and effective than lighter compactors.
Top Compactors Brand
There are numbers of manufactural brands that manufacture good quality compactors, some of the famous compactors brands are Caterpillar, Kubota, John Deere, Dynapac, Volvo, Komatsu, and Sakai.
Types of Compactors
There are many types of compactors but the most commonly used compactors are smooth wheel roller, pneumatic tried roller, and vibratory roller.
Smooth wheel roller:
Smooth wheel roller is mostly available in a single drum attached in the front part of the roller, with standard two wheels in the back. It is best suited for trashing the rocks, waste material and leveling the surface.
Vibratory roller:
Vibratory roller and smooth wheel roller are similar both have the same characters but one thing that make vibrator roller different is vibratory equipment. The main purpose of vibrating equipment is to reduce the air voids to densify the granular soil and arrange it on a smooth and even surface.
Pneumatic tried roller:
Pneumatic tried roller are different in design as compare to other compactors or roller and the same in a mechanism. It has four rubber tires attached on the front part and the rear part. It is mostly used in road construction work.
Used Compactors for Sale
Used Japanese compactors are famous all over the world. Used Japanese compactors are well known for their durability and reliability. Autocraft japan is the best platform for you to find your best-used Compactors at a very reasonable price. Autocraft Japan offers used Compactors for sale because buying used Compactors is a cost-efficient alternative to Compactors rental or buying new.
Used Compactors Price
Used Compactors price depends on its age and type. A new Compactors costs a lot as compared to a used Compactors that's why most of the peoples around the world prefer used Compactors for their construction needs. Autocraft japan accepting offers for all used Compactors. Send us your best offer through inquires or contact with our agent to know the used Compactors price and purchased fully inspected and high-performance Compactors.