Chassis Number
FE73DY - 540138
Stock ID: ACJLM-111083
FOB Price:
ASK
ASK
INQUIRY
---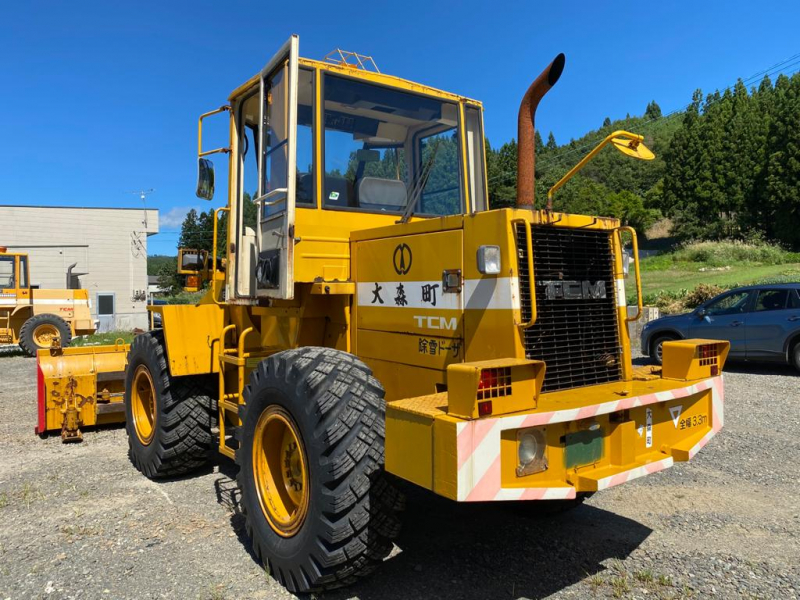 Stock ID: ACJLM-111044
FOB Price:
ASK
ASK
INQUIRY
---
Dump Trucks:
Dump trucks are made for moving large amounts of heavy material like sand, gravel, dirt, or construction demolition waste. Dump trucks are mostly used in construction work to transport materials from one construction site to another. It's are a very heavy-duty machine, it does not require a smooth or flat surface to drive, its can work on any situation and easily transport material over sandy, muddy or rough terrain.
How Dump truck works:
In old model dump trucks lift box, work manually but nowadays modern dump trucks made up of two parts, front tractor section and back trailer or dump box section and they are connected with hydraulic system. The hydraulic system is used for dump box lifting and steering functions.
Types and Configuration of Dump Trucks:
There are many types of Dump trucks in each type there is a variety of different designs, sizes, and applications. Mostly dump trucks has 2 doors and 2 to 3 seats but some of the heavy-duty come with 5 seats and 4 doors, it's all depending upon the size of the truck. Some of the common types of dump trucks are standard, articulated, Haul trucks, Semi end, Side, and Off-highway.
Multiple Names of Dump Truck:
In different countries around the world, the dump truck can be found under many names like in the UK the name used "dumper" and some other countries dump truck also called tipper truck but overall the most common name use is dump truck.
Top Manufacturer Dump Truck Brand:
There are numbers of manufacturer's brand that manufacture good quality dump trucks but some of the famous brands are Caterpillar, Komatsu, Toyota, Nissan, Mitsubishi, Mazda, Isuzu, and Hino. These manufactural brands are well known for their durability, reliability, and performance.
Used Dump Trucks for Sale:
Used Japanese dump trucks are famous all over the world and well known for their durability and reliability. Autocraft japan is the best platform for you to find your best used dump trucks for sale at a very reasonable price. Autocraft Japan offers used dump trucks for sale because buying used is a cost-efficient alternative to rental or buying new ones.
Used Dump Trucks Price:
Used dump truck price depends on its age and type. New one costs a lot as compared to a used dump truck that's why most of the peoples around the world prefer used for their construction needs. Autocraft Japan accepts offers for all used dump trucks. Send us your best offer through inquiries or contact our agent to know the used dump truck price and purchased a fully inspected and high-performance dump truck.